Palm Sunday & Holy Week Services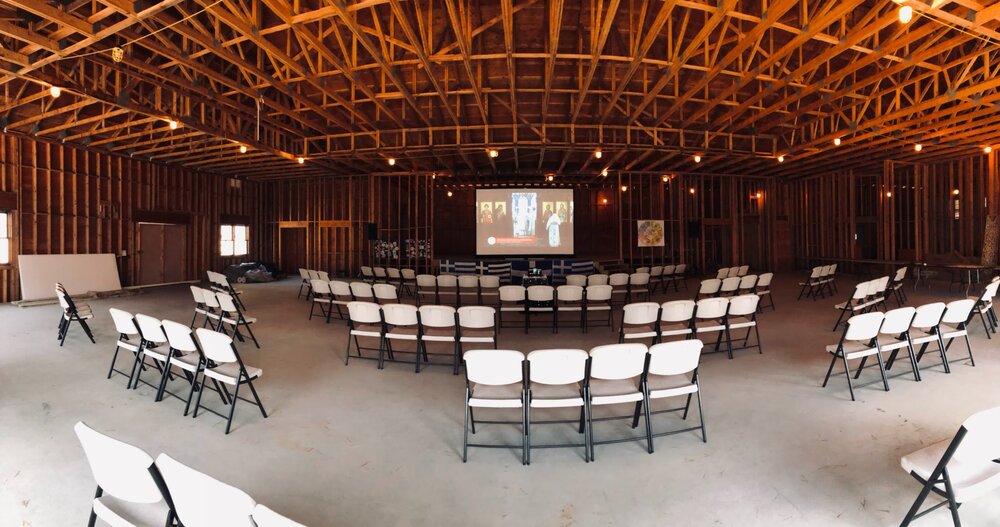 We are so very grateful that we are able to participate in Holy Week-Easter Services together as a community and in person this year! Although we no longer require a reservation to be made to attend worship services, we must still abide by Connecticut's executive orders for houses of worship, which mandate that we limit our capacity inside the church to no more than 50%, continue to require masks to be worn at all times, and maintain 6 feet of distance between groups not from the same household. Since we anticipate that we will hit our capacity inside the church beginning this Sunday for Palm Sunday and during Holy Week and Easter, we have arranged to have a big screen available in the new community center, which will stream live services. As soon as we reach capacity inside the church, parishioners will be asked to observe services inside the community service building, where the service will be live streamed. Members of the Parish Council will be onsite to help ensure we comply with local safety guidelines, and will assist with escorting parishioners to their seats, and also during communion, Holy Unction, Antidoron and distribution of palms/flowers. All seating will be on a first come/first serve basis. We know that this will be disappointing for some, but we humbly ask for your support and understanding during this time, and look forward to when we can all worship again as we once did, without any restrictions.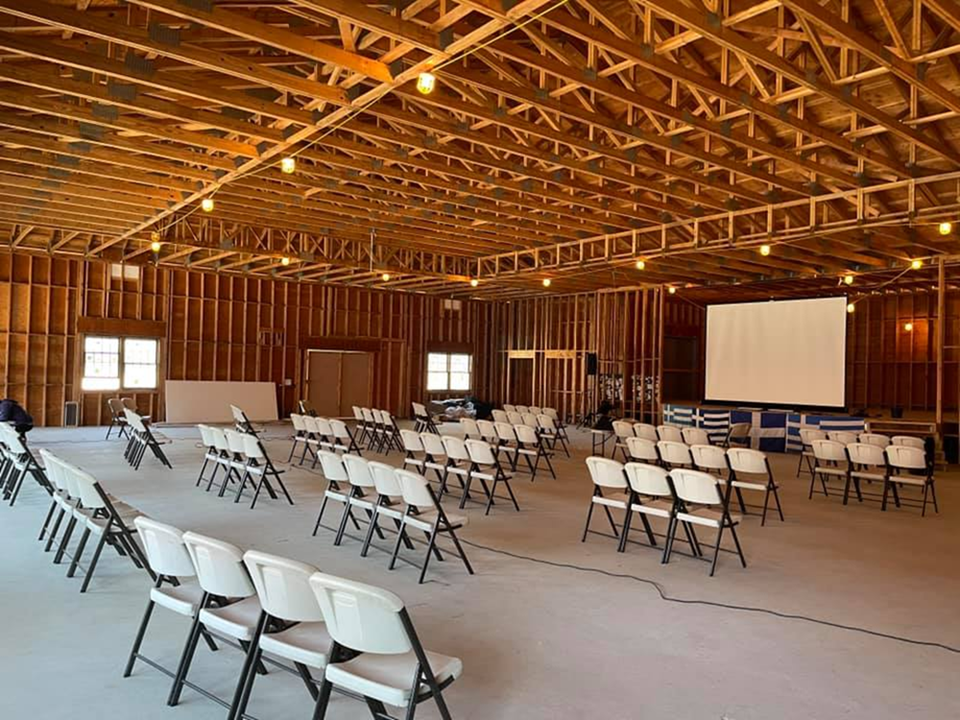 ---
Parish News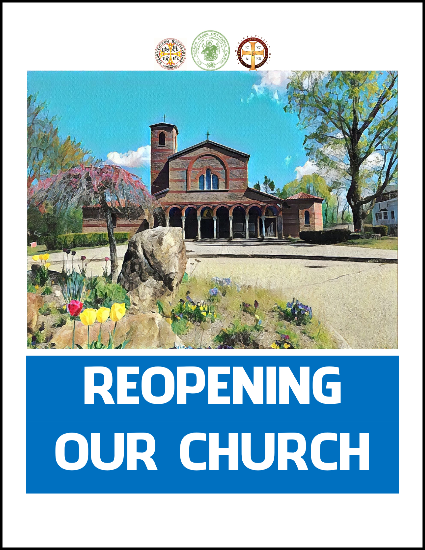 Dear Parishioners,
Due to the current COVID-19 pandemic and in compliance with State of CT regulations, liturgical services are limited to a maximum of 100 celebrants.
Please review the document above, titled 'REOPENING OUR CHURCH', which details guidelines that have been established to protect the health and safety of our parishioners.
For those not able to attend in person, we continue to livestream all scheduled services from our St. George Facebook page>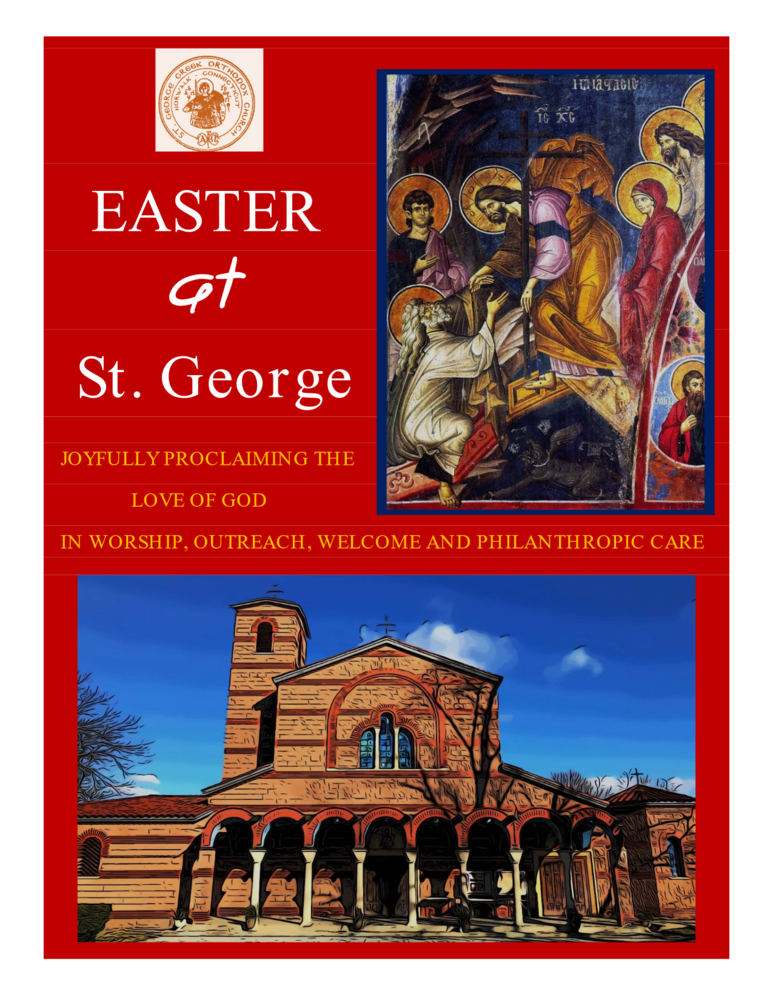 Schedule Of Easter Services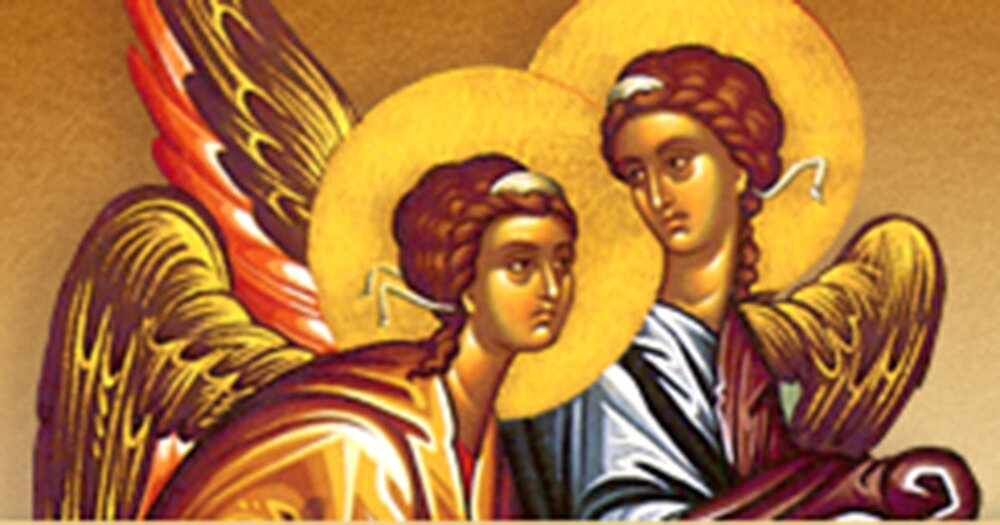 Sunday Bulletin
Read the latest edition of The Sunday Bulletin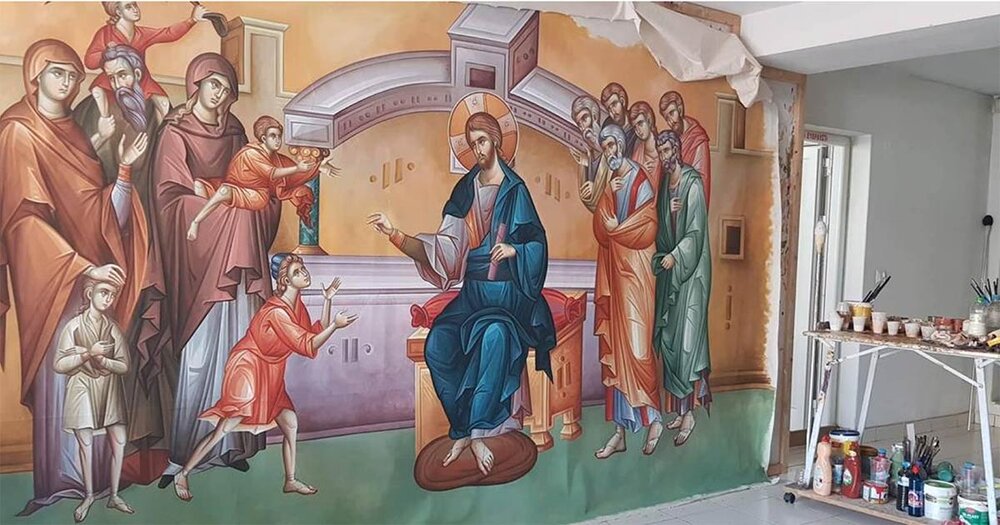 St. George Iconography Project
St. George Iconography Project is now underway. Learn more about the project and how you can can contribute to its success.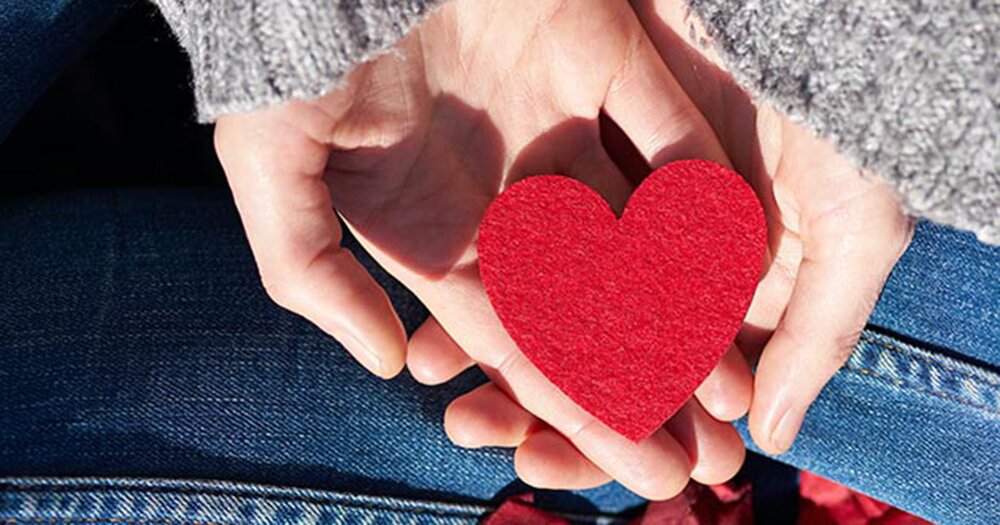 2021 Stewardship Pledge Card
Strengthening our Relationship with God:"If not you...WHO? If not now...WHEN?"